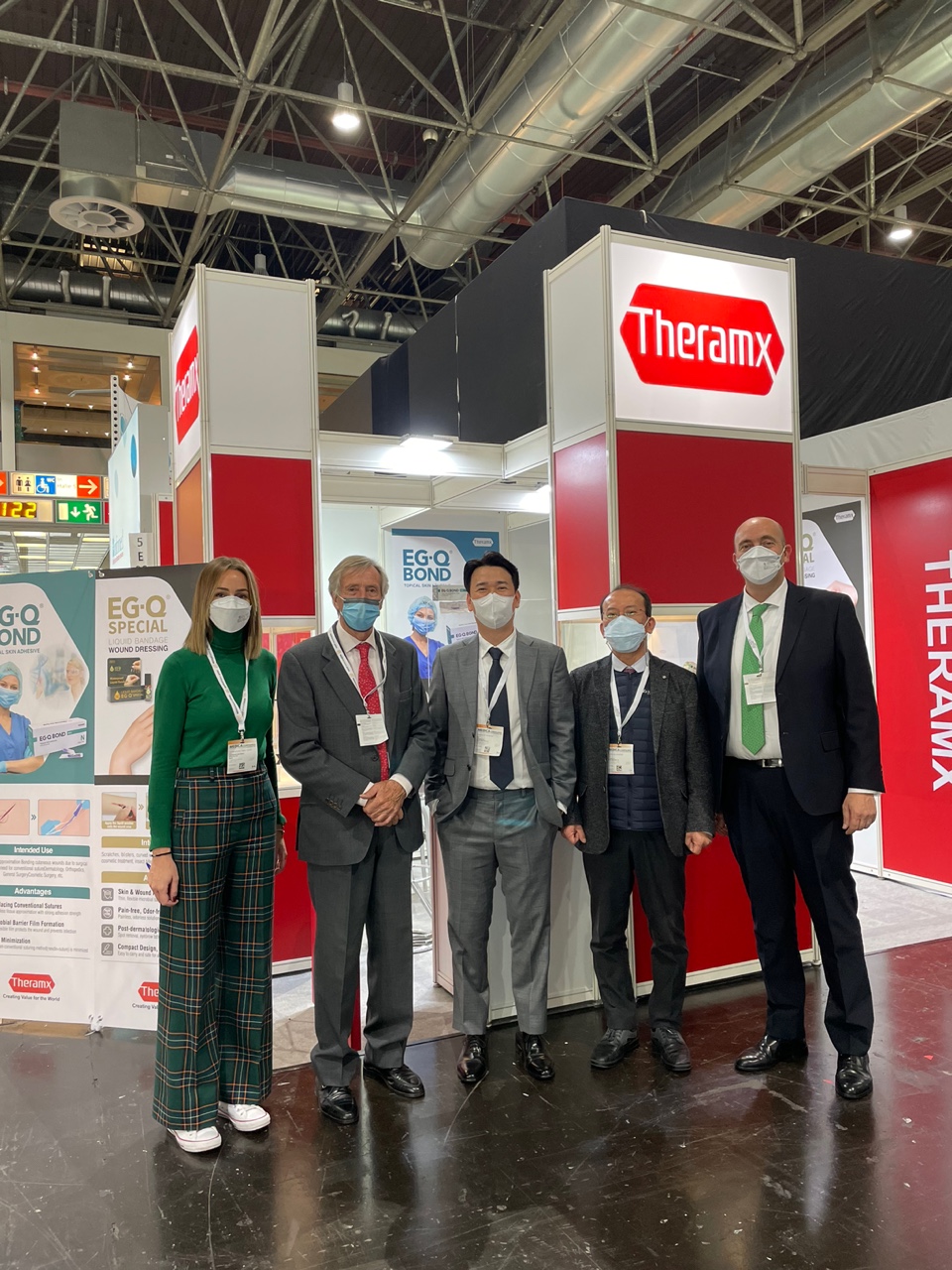 Theramx participated in 'MEDICA 2021', the world's largest medical equipment exhibition held from the 15th to 18th (local time) of last month in Dusseldorf, Germany.
MEDICA, which celebrated its 54th anniversary this year since it was first held in 1968, is a large-scale exposition where you can check the prospects and visions of the world's latest medical treatment systems. In 2021, more than 3,500 companies from 150 countries participated and about 46,000 visitors came.
At this expo, Theramx introduced a liquid band (product name EG-Q LIGHT) that anyone can purchase online and at pharmacies in Korea, and a surgical bioadhesive agent (product name EG-Q Bond) used by medical professionals in hospitals.
A Theramx official said, "Through this expo, new export contracts with a number of European countries such as Turkey and Italy are in progress.
He also evaluated, "This participation allowed us to promote the excellence of Korean medical device manufacturing technology in the overseas medical market, and it was a good opportunity to confirm the status of Korea's medical and health sector, which has been enhanced by K-Quarantine."
On the other hand, Theramx is a company that has received approval from the Ministry of Food and Drug Safety, European CE certification, and international standard quality certification such as ISO13485. Through its patented bioadhesive technology and the development of AI-based diagnostic devices and diagnostic platforms under development, Theramx continues to provide a healthy life for all mankind. He said he plans to invest and develop.
View Article : https://mdtoday.co.kr/news/view/106559540866242