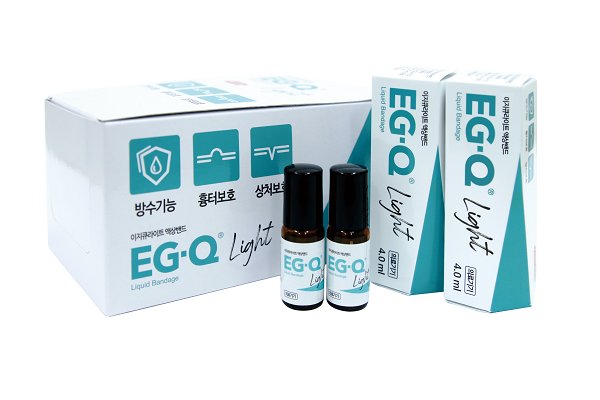 EG-Q won the '2022 Korea Consumer Preference No. 1' medical device (liquid band) category. '2022 Korea's No. 1 Consumer Preference' was established to provide consumers with an opportunity to receive verified services and the right selection criteria by discovering and awarding companies, products, and brands that have been verified through fair research.
EG-Q is a brand specializing in wound and scar care. The representative product, EG-Q Light Liquid Band, is safe and easy to use for both children and adults. After opening the product and applying the solution, say "Q~" and when blown, a protective film is formed to protect the wound and prevent secondary infection with its waterproof effect. It is characterized by minimal stinging and odor when used.
In addition, Theramx, which launched EG-Q, is a company that has been certified by the Ministry of Food and Drug Safety, CE certification, and international standard quality such as ISO13485. Through its patented bioadhesive technology and AI (artificial intelligence)-based diagnostic device and diagnostic platform under development, it continues to invest in providing a healthy life to all mankind. More information about the product can be found on the brand website.
An official from Theramx Co., Ltd. said, "In the current situation, preventing secondary infection is very important, and as a result of research and development in this area, we were able to win the '2022 Korea Consumer Preference No. We will do our best to provide better quality so that it does not break."